Regular price
$128.00 USD
Sale price
$38.00 USD
Unit price
per
Sale
Sold out
About this Course
This course will help you learn the techniques and tools I use to create children's books quickly and with great quality.


Save thousands on illustrators for your books
OR make thousands illustrating for people's books
Techniques can be used for logo design and other types of design
These are skills and techniques that have taken me 10 years to learn - this course saves you lots of time and money.
Preview the course below:




Please be aware, you will need an Adobe Illustrator subscription to use their software. You can find more information here.
The course is currently in early access - 1 hour and 15 minutes is available so far. The total course when it will launch is around 6 hours - anyone who purchases the early access course will get the remainder for free (and you get a £70 discount now!)
The initial content should be enough to get you started as it shows the character design and front cover setup.

Once you've enrolled, you'll receive an email with the course link - please check your spam or junk folder. Any issues email chris@littlefish.digital

Important - Please read before registering:

- You will need an Adobe Illustrator subscription to create these characters - more information here

- There are captions embedded in the video sections, however these are still a work in progress. They are 90% accurate and I will be finalising these in the final version. If you notice anything, please let me know.

- Please adjust your sound if you have problems at higher volumes.

- You will get the remainder of the course for no extra charge once it's ready
Share
View full details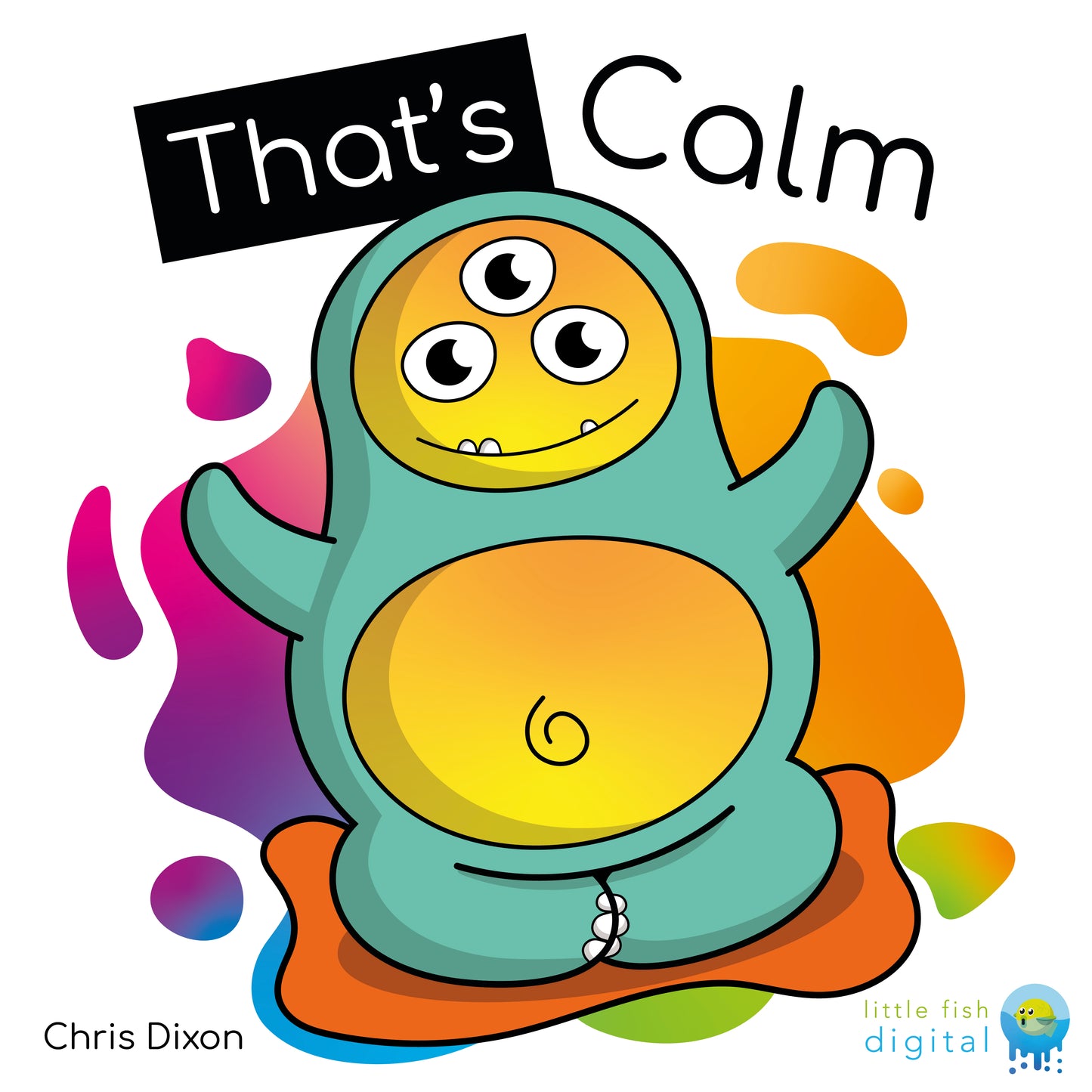 Collapsible content
Help your child identify emotions

The book talks about common situations that can trigger certain emotions as well as how a child can feel when experiencing them. This enables the child to recognise an emotion easily.
Encourage your child to communicate

When we understand an area in enough detail, it makes it easier for us to talk about it. This is the same for children. Once they have identified their emotions, they can tell an adult how they are feeling. This means you can offer your child relatable advice.
Teach your child how they feel is normal

As adults, sometimes we can feel uncomfortable when feeling something. Our culture doesn't normalise them, so we hide them. Occasionally, we can lash out from suppressing emotions. If we normalise emotions for children, this is less likely to happen.
Expand your child's language skills

That's Okay is written in an easy to understand way, with simple words that a child can remember. This means they can learn and talk about feelings.